If Nothing Else, Maybe We Can All Agree On This: The Viaduct Is Ridiculous
Just when you thought the saga of Seattle's deep-bore tunnel couldn't possibly get any more dysfunctional, it does. Yesterday we learned (1) that a new report commissioned by the Mayor's office shows that the tunnel would perform worse than widely believed compared to the I-5/Surface/Transit option, and (2) that the Washington State Department of Transportation is no longer interested in collaborating on the tunnel project with the Seattle Department of Transportation.
Nelson Nygaard's new report puts the lie to the claim that the I-5/Surface/Transit option would cause gridlock, just like the 2008 study before that, and the 2006 study before that. Those who make the gridlock claim have no credibility. Where is the data that backs up their argument?
The new report also shoots down the claim that the I-5/Surface/Transit option couldn't handle freight traffic, and predicts that severe congestion would occur at the tunnel portals.
Meanwhile, more and more we hear about the rejection of freeways in cities all across the country, including Baltimore, Louisville, New Haven, Buffalo, Cleveland, New Orleans, and Charleston, SC.
And meanwhile, larger grows the data pile showing a trend of car travel leveling off or decreasing.
And meanwhile, more revealed become the details on the ugly truth about how the tunnel portals will degrade Seattle's urban fabric.
And meanwhile, more are more people want an alternative to car-dependence.
And the State budget implodes. And gas prices rise. And climate change accelerates.
Ah well. Too late. Shux.
>>>
Okay. So if you're weary of thinking about all that (and who isn't?), here's something I think we all can agree on: The Viaduct is one crazy-monumental piece of work. Check it:
>>>
>>>
>>>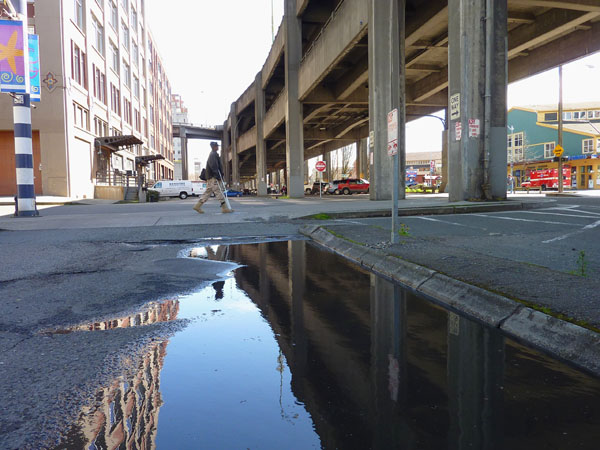 More Viaduct pictures after the jump…
>>>
>>>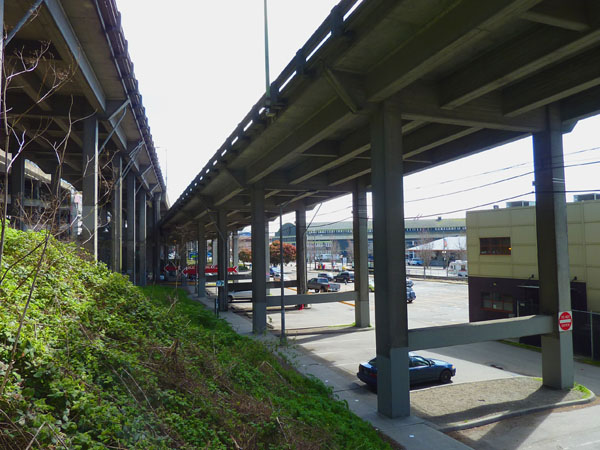 >>>
>>>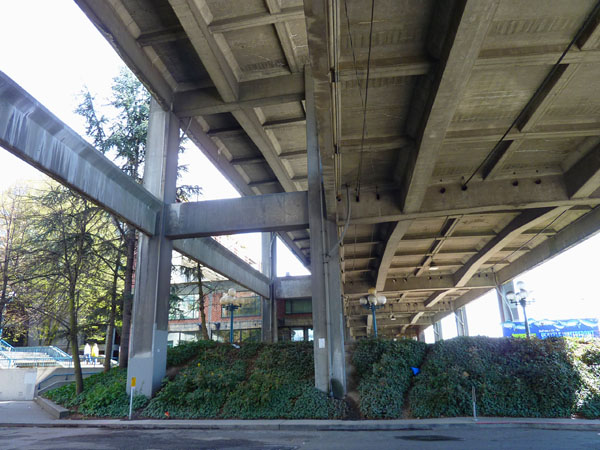 >>>
>>>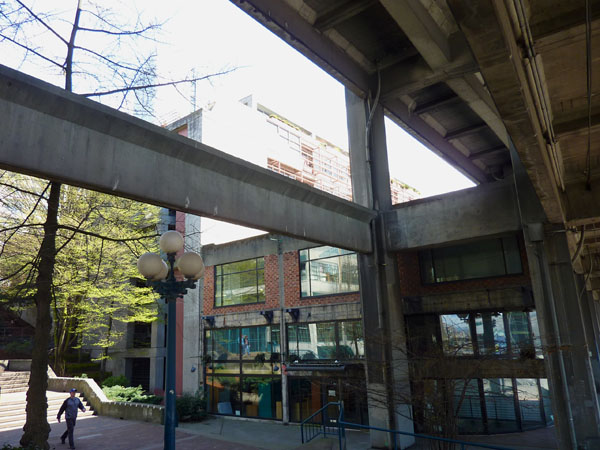 >>>
>>>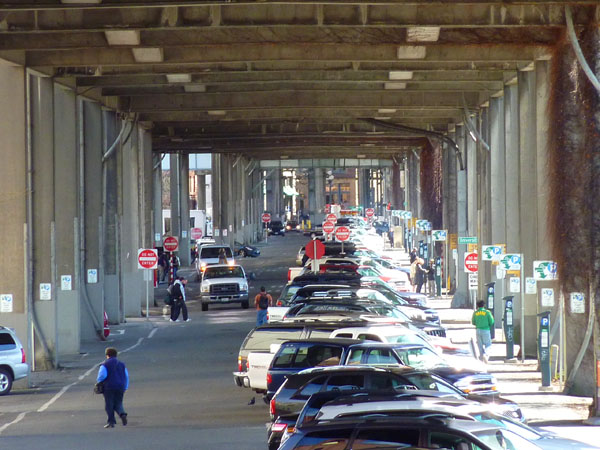 >>>
>>>
>>>
>>>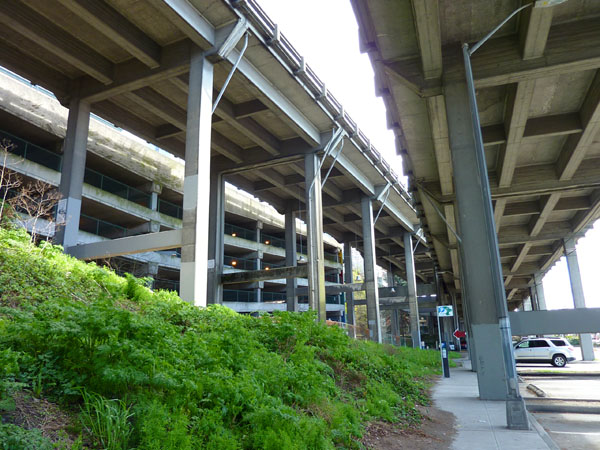 >>>
>>>
>>>
>>>
>>>
>>>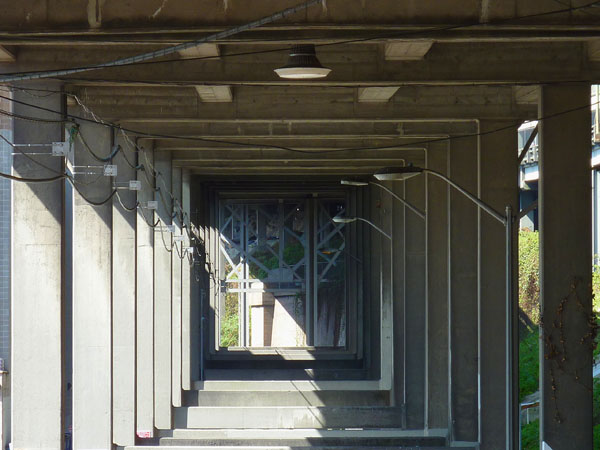 >>>
>>>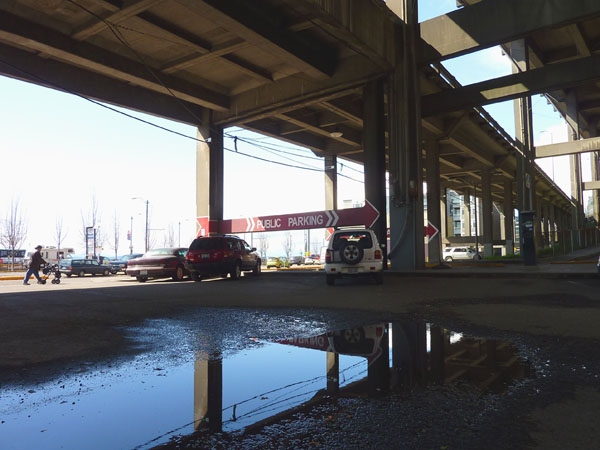 >>>
>>>
>>>
>>>