\ \ \ TANKSHOTS (5) \ \ \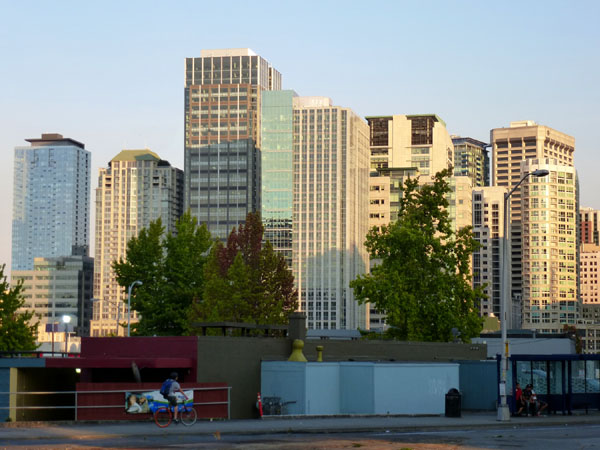 Q: What's the difference between the towers in Seattle shown above, and the towers in Vancouver BC shown below?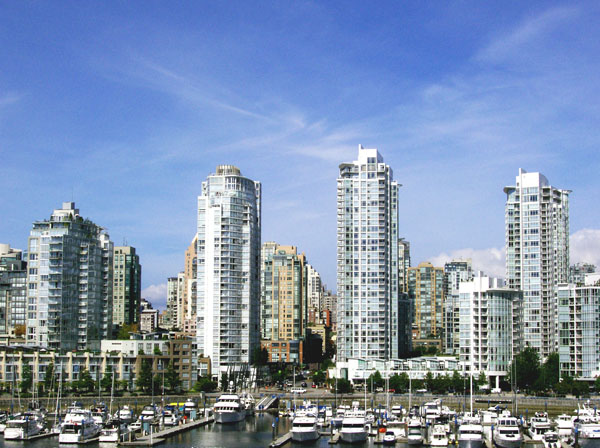 A: Collaborative planning.
In Seattle, the cult of the individual is reflected in how each tower seems to be trying to take every bit of space it can possibly fill. But when everyone does that, everyone loses in the end.
In Vancouver, the spirit of collaboration is reflected in how the towers are willing to pull back and give away a little, creating a better outcome for both the individual tower and for the collective.
>>>
Photo of towers in Seattle's Denny Triangle by the author.  Photo of towers in Vancouver's Marinaside Crescent by Matt Roewe. This post is part of a series.