Greater Vancouver's Regional City
In The City in History (1961), Lewis Mumford describes the "regional city" as an alternative to formless, auto-oriented sprawl. The regional city consists of a central major city encirled by a network of smaller satellite cities, all connected by rapid transit. Apparently greater Vancouver, BC, was listening.
The photo above is in Burnaby, the first city east of Vancouver along the Skytrain line. It looks as if a section of downtown Vancouver was imported. No fear of heights here. In the photo below, a brand new 46-story residential tower rises from a sea of low-density housing adjacent to the Metrotown Skytrain station. Density near transit—pretty simple.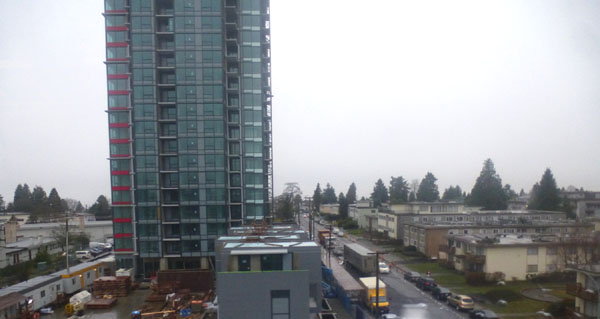 Continuing east by Skytrain, the next node is the City of New Westminster on the Fraser River: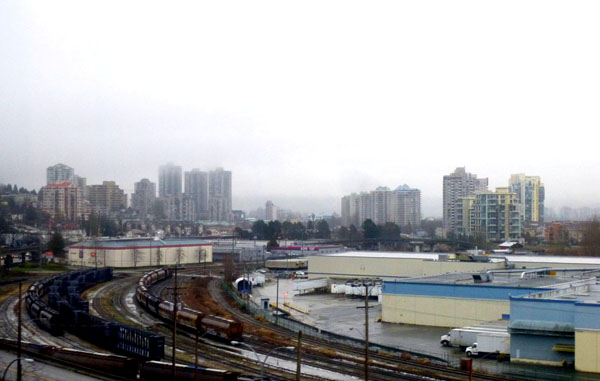 It's a city in transition, but again, they aren't afraid to make big and bold—that is, tall and high-density—moves with their new buildings: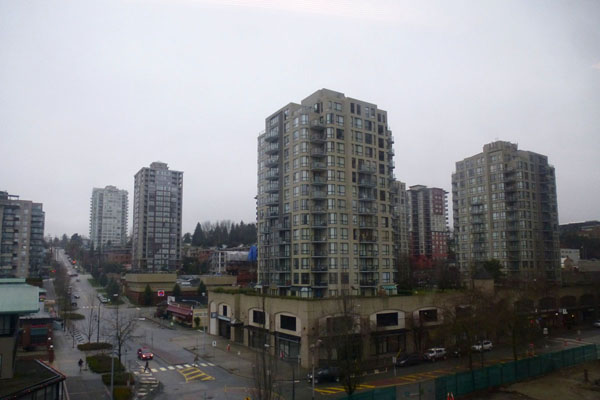 The 37-story triple tower project shown below, known as Plaza 88, is completely integrated with the New Westminster Skytrain station and bus terminal: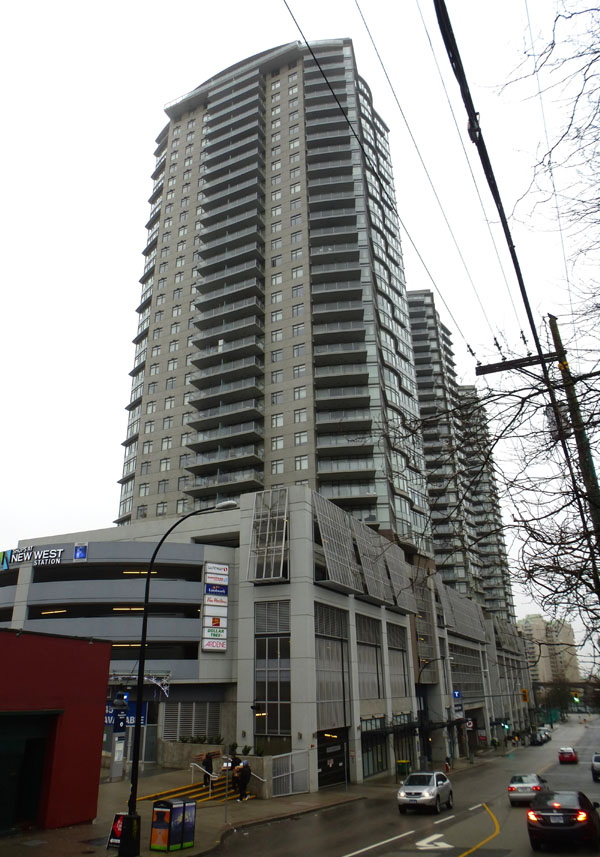 Imagine that instead of a huge surface parking lot and some scattered low-rise apartments and strip malls, there were half a dozen high-rise towers clustered around the Sound Transit LINK light rail station in Tukwila. That's the difference between how the greater Vancouver region does things, and how the greater Seattle region does things.
And it's why greater Vancouver will continue to be a more sustainable region for decades to come.
>>>
All photos by the author, taken on a dreary gray December day in 2013.